What do I do if I don't want strangers touring my home? How can I keep myself and others safe while I'm looking to buy a house? What options are available to me right now as a seller to keep myself and my family safe?
If you've made the decision to buy or sell a house, you've likely asked yourself some variation of these questions. Realtors across the country have encountered these scenarios as well during the COVID-19 pandemic, and local teams are sharing their insight on ways to keep you and your family safe during your real estate journey here in the Greater Chattanooga area.
From social distancing and cleaning measures to virtual tours and listings, there's a wide variety of ways to help you buy and sell safely, they say.
"Some of the things that we're doing include riding separately from buyers and their family and friends out to look at homes, and making sure to have extra masks and antibacterial wash and hand sanitizer in case there's none at the homes we're viewing," said Mike Machaskee of the Machaskee Team at Keller Williams Realty.
With the market in Chattanooga moving at an all-time rapid speed, a common occurrence is having multiple buyers viewing a home at or around the same time. To help on that end, Machaskee said his team works to put social distancing measures in place by staggering showings as much as possible. When being there at the same time as other potential buyers is unavoidable, they make sure everyone wears masks and parties view different parts of the home at different times, he said.
"We also offer FaceTime tours of listings for any potential buyer," Machaskee added.
Virtual tours are at the top of the list when it comes to safety. Using various digital platforms and social media, Realtors here and abroad can show potential buyers around your home without anyone ever having to step foot inside.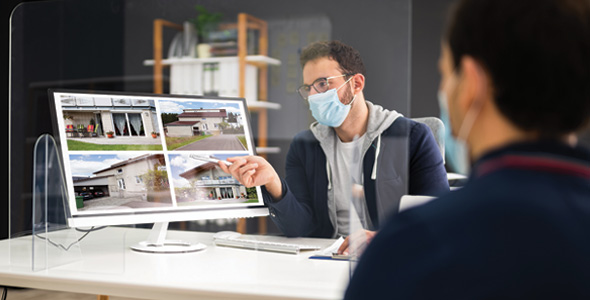 Jan J. Tiano, buyer specialist with the Mark Hite Team at Real Estate Partners, offers full virtual tours as the need presents.
"When the pandemic hit, we were all scared, but this is my job, and I had to drive on with the tools and ways to make it as effective and safe as possible," she said.
In recent weeks, Tiano said she's also done community drive-thru style showings for places like Black Creek and Council Fire.
"I'll get out and take various panoramic videos and shots of the golf course and neighboring homes and lots and I try to make sure I get every detail, from the front porch all the way through the home, as if their eyes are actually there," she explained.
She and the rest of the Mark Hite Team also maintain an active social media presence via Facebook and other platforms, showing and sharing listings virtually that way for buyers and sellers — sometimes before they hit MLS — and they maintain and share blogs to help get listings out there and keep folks updated on the latest information in the market, she said.
"Whether we're meeting in person or not, I'm going to do the same job for them as if they're standing with me," Tiano said. "Our video technology has really ramped up on social media as well, and wearing a mask has become just part of my outfit for the day."
When she does in-person showings, another step she takes is to arrive prior to her buyer to be sure doors are already open and lights are on, minimizing potentially contaminated touch points, and she maintains her distance to help keep safety at the forefront, she said.
"We've all had to adjust our minds and our schedules to be of service during this time," said Tiano.
With the current demand for single-family homes outpacing supply, sellers in this market can set the guidelines for those viewing their home. Sellers can control when a home shows, how it shows, and how many people view it at one time, if not opting for a virtual listing instead. Machaskee said he's had several sellers set parameters that only one buyer view their home at a time.
"Some sellers choose to take their homes off the market too, due to COVID-19, which helps me find homes for my buyers that are not currently on the market," he said. "I can run my buyers' search criteria against expired, canceled and withdrawn listings when sellers take them off the market like this, and it's become a great way for me to find my buyers a home without having to compete with a bunch of other people."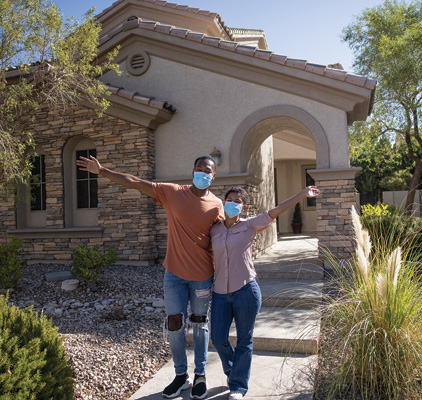 But as people become more familiar with taking steps to ensure the well-being of their own health, and COVID-19 cases and hospitalizations continue to decline, the concern for safety, while still real, seems to be relaxing in a sense, Machaskee added.
"I see this when I host an open house and have as many as 12-16 groups come through," he said. "People seem to have developed the confidence and take the right steps to protect themselves by wearing masks and social distancing."