What potential sellers need to know about the local market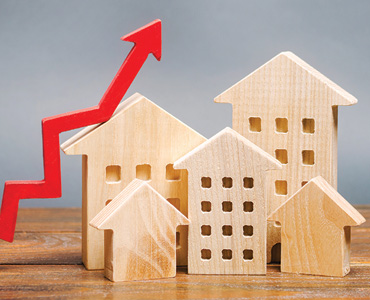 If you've noticed a scarcity of real estate signs in your neighborhood in recent days, there's a good reason. Chattanooga has historically had a trend of quick and high sales, but the area's current real estate market is unlike anything seen in recent years — in the best way possible for sellers.
Rising home values paired with historic low inventory has created something of a seller's dream here in the Scenic City, and local Realtors are working to help educate folks that even during the pandemic, now can actually be an ideal time to sell or buy a home.
Jeremy Callahan, seasoned Realtor and team leader with Better Homes and Gardens Real Estate Signature Brokers, said he and others in the field are seeing multiple offers around the lower and median sales price points and even onward into the higher end of the market.
"Inventory levels are less than half of what they were this time last year," he said. "With home values at an alltime high in our market and interest rates at all-time lows, I would encourage anyone to list who is clear on what they want in their next home, understands the fast nature of this market, and is flexible on their timing."
He added that he and his team are currently working with several clients who will be listing their homes soon, and said they're using their unique skill set to find upcoming listings and off-market options for those homeowners' next homes.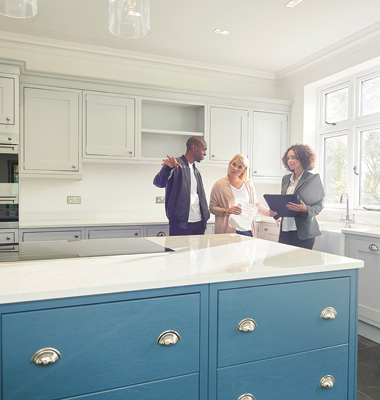 "I'm also exploring options with sellers for temporary housing or doing bridge loans that will allow them to buy their next home without selling their current home," said Callahan. "This allows them to present a stronger offer when we find the right fit for them."
Robert Moss, a Real Estate Broker and owner of Keller Williams Realty-Greater Downtown Realty, said sellers teaming up with Realtors is often the secret to greater success, even in the current market.
"You need someone who knows how to handle this market and navigate it," he said. "I'll be honest and share that most of my deals this year have been off-market."
Barely two months into 2021, he's already hit the $10 million sales mark, he added. Last year, he didn't achieve that until July, he said.
"You can name your terms," Moss said of the current market for sellers. "Not necessarily just on price, but on how you want the offer to come through."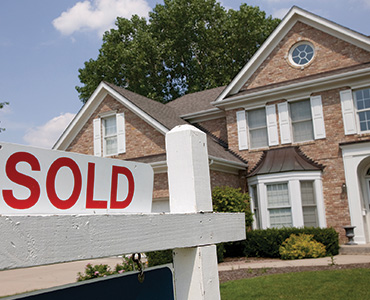 Chris Todd, vice president of Real Estate Partners LLC, said the overall area's current MLS inventory shows 756 single-family residences, whereas it's typically closer to 2,500- 3,000, and in Hamilton County there's only about 370.
"Simply put, sellers are king right now," said Todd. "When you get to sell in a market like this, you get to remain in control of the entire process, from that first showing to closing. It is very common for a seller to receive multiple offers in this market, so the sellers get to determine a lot of the terms of the contract."
Pair this control with the higher prices that sellers are getting today, and it might actually be more difficult to come up with reasons not to list your house in this market. According to the most recent information available from the Greater Chattanooga Association of Realtors, the average sales price for area homes in January 2021 was up 14.6%, at around $278,000, which is great news for sellers looking for potential profits to put toward down payments on a new home or into savings for other ventures.
"No matter the condition of your home, you'll likely get the highest price per square foot that we may see again, and you don't have to worry about getting every single thing perfect," said Moss.
For those working with Callahan's team, he said he's seeing sellers receive multiple offers with zero closing costs and escalation clauses that will beat the next highest offer received, and an average of about 30-35 days from the time a home is listed to the day the sale is closed.
"In some cases, I'm seeing longer closing periods to allow the sellers to find their next home," he said. "Again, that's where a solid Realtor can make all the difference in consulting on their behalf and keeping the seller's expectations in line with current market trends.
"With homes going under contract so quickly right now in our market, it's easy to assume a Realtor isn't needed. However, I would argue that a Realtor's market expertise and negotiation skills are needed now more than ever."
In a normal market, Todd said, a seller would be required to do a certain amount of repairs after the home's inspection, and if they didn't, they would risk having the buyer walk away from the deal and ultimately have to relist the house.
"That is not really the case in this market," he said, explaining that in his experience with the current market, if a buyer walks away for whatever reason, there is another right behind them who is more than willing to come to terms with the seller on whatever item may have put off the last interested buyer.
With more and more people now able to work from home, Todd said the pandemic has only increased the already growing demand for housing in the Greater Chattanooga and North Georgia areas.
"Chattanooga is on virtually every 'top 10 places to move' list because of the amenities and affordability it provides," he said. "We as agents are working with more out-oftown buyers than ever before, while still trying to find homes for all of the locals looking to upgrade, downsize or change schools or areas. This is why it is so important for sellers to continue to market their homes on a grand scale with a reputable Realtor."
Realtors provide sellers access to buyers from across the nation, Todd said, noting that many are coming from places where the average sales price is double or triple what it is here in Chattanooga, so they are in a sense "cashing in" on their primary residence and often are able to pay cash for a home here.
"Bottom line: Local sellers are benefiting greatly from it," said Todd
By Brandi Dixon – Staff Writer