Key answers for today's buyers and sellers to consider.
Historic low inventory and interest rates are creating a real estate market that's moving at a rapid pace here in Chattanooga. For buyers and sellers in this market, the thought of going it alone might sound like a good move, thereby keeping any Realtor fees in their own pockets. But actually, with the market in the state it's in, there's reason now more than ever to have a professional advocate on your behalf. Realtors in the Greater Chattanooga area say having them in your corner is crucial right now.
"The bottom line is money," said Belinda Winslett with Better Homes and Gardens Signature Brokers. "The average consumer thinks they can make more money selling their home without a real estate agent due to the fees associated with commissions, but the truth is a seller will benefit a lot more by using an agent in this market."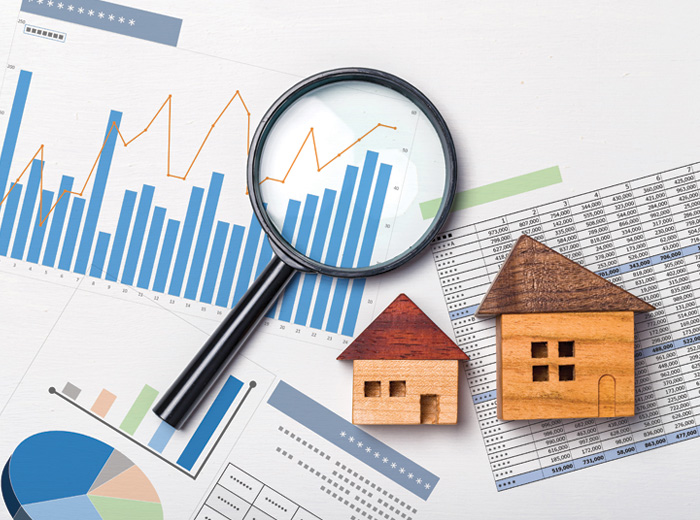 An agent or team like hers knows how to work quickly in a home's first days on the market for both buyers and sellers in every scenario that can crop up, she said, from multiple-offer situations to price strategies and negotiations.
"We can help sellers gain thousands if not tens of thousands over asking price," she said, noting that her team offers sellers advice on strategies like maximizing curb appeal and planning the best day to hit the market. "Our expertise is our wisdom of what we are experiencing on a daily basis."
Mark Hite with Real Estate Partners LLC cited stats from the National Association of Realtors that show the difference in profits for those working with a Realtor versus going it alone as a for-sale-by-owner is 10%.
"While you may save on commission, you are absolutely leaving money on the table in most cases," he said.
Money left behind can be due to a variety of factors that can come up in negotiations, inspections, resolving title issues and closing costs, just to name a few, he explained.
"Another important piece of this is that buyers who are represented by an experienced Realtor are going to come in with a strong pre-approval, they're going to be informed and knowledgeable on the inspection process, and they'll have realistic expectations of how the transaction should flow, ultimately leading to a smoother experience," said Hite.
Winslett added that what's happening in the market today is not what they saw happening 3-6 months ago, and while sellers shouldn't act or react too quickly, they do need to be mindful of the consumer and not walk away in negotiations.
"It's walking a tightrope, but the key is not leaving any money on the table," Winslett reaffirmed.
Trey Corum, team leader with Jon Chadwick of REthink Development and a leadership committee member for Keller Williams Downtown, echoed that Chattanooga's experiencing a crazy, aggressive market, and having someone advocate for you, whether buying or selling, will make the difference in whether or not you have a successful outcome.
"A lot of things can get overlooked," he said. "You've got to be careful and slow down and make right decisions, have someone there who's in the know to help stop and educate the buyer or seller and point them in the right direction.
"One of the issues to be mindful of is advertising and exposure getting kicked off well early on.
"Getting your home seen instantly by thousands that are watching daily on many platforms, answering the calls and getting people in your home safely during the pandemic are things we've helped guide people through," said Winslett. "We've also done virtual tours and FaceTime calls, all in the name of getting the best outcome for the buyer and the seller."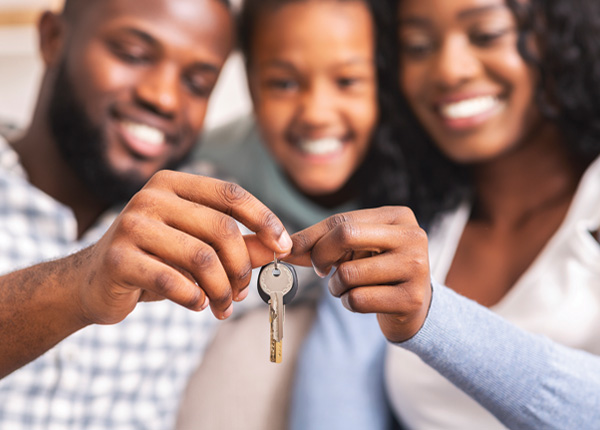 Relationships with expert vendors and the knowledge of exactly what a home needs before it hits the market are two more key elements that only an experienced Realtor can provide. Hite said that just this year, he'll work with hundreds of families, and being in that many homes daily gives him an advantage in how to guide sellers in those all-important early days of their real estate venture.
"I can see what relates most, from staging to repairs all the way down to lighting," he explained. "When you work with someone who knows what they're doing, you can do exactly what you need to do to maximize the profit and process."
And when it comes to any repairs, which are extremely time-sensitive, Realtors often have access to a host of service vendors that are at the ready thanks to relationships they've built over the years, while a typical consumer might face a delay — especially in this backlogged market. So if there's drywall that needs patching or plumbing that needs a quick fix, a Realtor can have someone at the ready, whereas the average homeowner would have to take valuable time researching and trying to get someone out on their own, which might not align with the transaction's timeline.
Corum said that in his experience, using the right and most up-to-date state forms and contracts is another way that working with a Realtor can ensure the best outcome.
"While buyers and sellers do have access to the Tennessee state forms, they are updated every single year, and they protect everyone, from the buyer, the seller, the broker and the agent, too," he explained. "It's so important to be sure you're working through the right documents versus just going online and downloading a universal contract that isn't state-specific."
Another common issue in our local market right now, as homes rapidly escalate in price, is the appraisal, Hite said. For those attempting to go it alone as a for-sale-by-owner, a big question is what happens if your home doesn't appraise for the contract price?
"Do you have access to the right data to submit a rebuttal?" Hite asked. "Most homeowners do not, and the result is the price drops, rather than a negotiation opening to help it stabilize or hit the approved contract price. This is a very real issue, and it's simply a matter of knowing the market."
Corum added that with so many multiple-offer situations happening today, especially in Chattanooga as more and more out-of-towners flock in and add to the competition, having a Realtor who can represent you and showcase your home in the best and strongest light possible will ultimately give you the upper hand.
"Because everyone has plenty of buyers right now and every home that's decently priced and marketed well is getting multiple offers, we have to be able to help our buyer be both emotionally conditioned for the situations and all the ways it might go and portray them to the seller in the best way we can," he said. "We recently had one home in East Ridge that had 41 offers, and we knew what the seller wanted to see, thanks to good relationships with our peers. Our buyer really listened to us, and we won that deal because we had done our homework."
Corum noted that it's not always the highest price that wins the seller over, but can sometimes be the little things they want to see from the buyer, and those working relationships between listing agents and buyer representatives are what helps everything come together for both parties.