How buyers can navigate Chattanooga's real estate inventory and succeed
Buying a home right now may seem like a bit of a challenge due to the historic low inventory available in the Greater Chattanooga area. In fact, just this week, for the first time ever, the number of active listings dropped below 700, which is shocking when compared to the 2,500 or more typically on the local MLS site.
However, buyers can still come out strong if they opt to work with a Realtor, especially if the agent has experience navigating the growing "off-market" options that are quickly becoming the new norm.
Eric Tidmore with Real Estate Partners Chattanooga LLC said he and his team often work to "pre-market" listings, or showcase them as "coming soon," allowing more buyers and buyers' agents a chance to see the home, research it and make a decision before it gets snapped up.
"We like to start by having an open house about 10 days out (from marketing) and focus it all over a weekend, and then share it with buyers' agents and post it to our website and social media outlets … where buyers can see, and then share it to MLS as 'coming soon,'" he explained. "That way there's a better chance of folks getting in to see them, instead of running into the scenario where the first person comes in and writes a contract and it's gone."
Tidmore also said that Real Estate Partners operates a call center where six licensed agents focus on making cold calls to help generate listings for buyers.
"For example, if I have a buyer that wants to live in a certain neighborhood or desired area, we call out around those places to see if there are people interested in listing their home," he said, adding that they make roughly 2,500 cold calls a week. "We ask if they may be thinking about selling and share that we have an interested buyer, and often we're able to put folks together that way.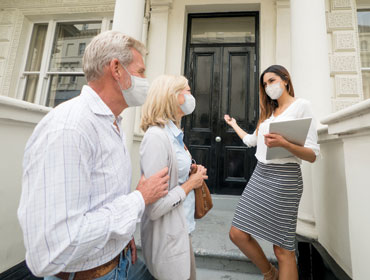 "For people on the fence about selling, Tidmore said that most of the time, just sharing that they have an interested buyer prompts them to move forward, and the agent is able to set up a one-time showing and get the buyer over there to begin the process.
"We're also able to go back and revisit old listings that didn't work out for one reason or another," Tidmore said. "It's been amazing just since January 1 of this year how many times I've just put a buyer and seller together directly on a deal that way."
If a buyer does find themselves between homes, having sold theirs but not yet able to find what they're looking to buy, they don't have to settle, he said. Many Airbnbs have moved to longer-term rentals, allowing folks to have an in-between place to wait so that when the right home pops up, they've got cash on hand and are ready to buy, explained Tidmore.
"We're typically seeing about six-month rentals, and most people are staying away from yearlong leases so they don't get in a situation where they have a rental payment and a mortgage payment," he said.
Grace Frank, owner and founder of the brand-new Chattanooga Real Estate Group, said she and her team focus on for-saleby-owner and expired listings to help buyers find just what they're looking for.
"Rather than looking at all of the existing inventory on MLS, we work really hard on for-saleby-owners and expired listings to see who is interested and maybe just not ready to list but if they had a good offer they would consider it," she said. "We work with both of those to get them out there and put them in a pool that buyers can look at."
Frank added that her team often checks expired listings from a year or even 18 months prior to see if the homeowner wants to relist. In the case of for-sale-by-owners, where the homeowner wants to sell and just doesn't want to go through the channels of working with an agent, she helps them understand how losing more money is actually at stake, she said.
"It's a difficult barrier for people to get over, because with (inventory) numbers so tight it's tempting to think, 'Well, why give someone else my money?'" she said, referencing the fees or commissions agents usually charge. "But the problem is that often they don't have that expertise in negotiations to truly handle it, and end up losing more money, particularly at this time when we have so little inventory."
For buyers who can't find the home of their dreams right now, new construction and/or land purchasing can be a great way to go, said Frank.
"There's a lot of opportunities where some new builds are already started but not finished, and buyers can get into negotiations and still make some fine tweaks in terms of colors, flooring and finishes to make it their own if they've not been selected yet," she said. "That's a great way to get involved, making it feel like a custom home versus looking for a home already done where you then have to go in and repaint and put in new countertops because the taste isn't your own."
Frank noted that for those who have the time frame to do so, buying a lot in a neighborhood and selecting a custom builder to build the client's dream home is another great avenue.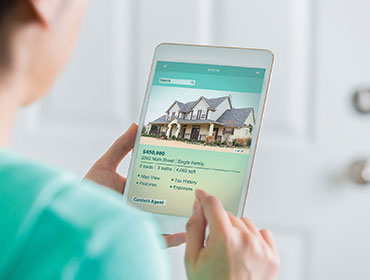 "Just be sure you work with agents that know about land and building, because it's a little different creature," she cautioned. "There's different contract language that goes into the process, building allowances and specifications of the home, and things like that, that you don't have on a normal property sale."
She also stressed the importance of having an agent that has enough experience to be able to assess the land in question to make sure it's a good buy in terms of the end goal.
"For example, I was just working with a buyer who wants to start a small sustainable farm," Frank said. "We had to factor in and consider the cost of just the raw land and the build, versus maybe looking at something where the utilities are already there and the land was somewhat cleared so they wouldn't have to start all from scratch. A lot of people don't realize those costs associated with getting ready to build, so you need to be sure you have someone experienced to help guide you on the right track."
Frank's new company is also sponsoring Chattanooga For Sale by Owner at chattanoogafsbo.com where those opting to stay as a for-sale-by-owner can list their home, and her team works with them to encourage buyers to go on and look for property through that local method of posting and sharing, as well.