Arguably, the most important aspect to navigate in any real estate transaction is the money, and lenders here in Chattanooga are working to educate people about the best options for them and how they can stand out in the multiple-offer situations becoming increasingly common in today's local market.
Terre Webb, branch manager for Mortgage Investors Group, said that for veterans, VA loans open up some great options.
"These are 100% loans for a veteran and they include the seller paying the closing cost, so the vet gets in the home for truly nothing out of pocket," she said, adding, "If they've done a VA loan before, they can still do it again with a small VA funding fee that gets financed in with the loan."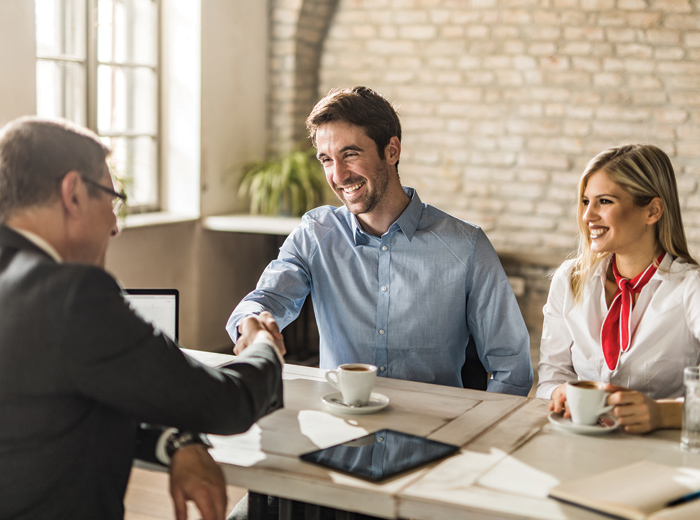 Webb noted that these loans are designed to protect the veteran in that a designated VA appraiser visits the home in question to determine any repairs needed that might impact that veteran.
"They look a little harder to be sure there isn't anything questionable that needs to be done, and if they do find something, the veteran doesn't have to pay those repairs," she said. "While that can sometimes present a challenge to the seller, there are ways to work around it where if the vet can or chooses to pay some of the closing costs, that opens up the door for the seller to be willing to pay the repairs."
Still, Webb said they work to help the vet make a good offer, without having to ask for closing costs or additional funds when and wherever possible. "This is a great opportunity to help our vets own a home," she reiterated about VA loans. "They did us a great service, and it's something we can do to serve them in return."
Veterans who are disabled and meet certain qualifications may be able to get a VA loan without any funding fee, she added, meaning even more flexibility in crafting an offer that's attractive to the seller.
For those who haven't served and therefore can't take advantage of the VA loan program, there are other options that Webb may recommend, such as THDA loans, which can be done in conjunction with FHA or conventional loans.
"If the list price is at or over $150,000, THDA provides a second mortgage for $7,500 amoritized over 15 years at the same rate as the first," Webb explained. "I talked with a couple yesterday that had some money but not enough for down payment and closing, so we looked at THDA to get that second mortgage for part of the funds, and they used their funds to pay closing costs to go in without having to ask the seller to pay anything, which made for a better offer."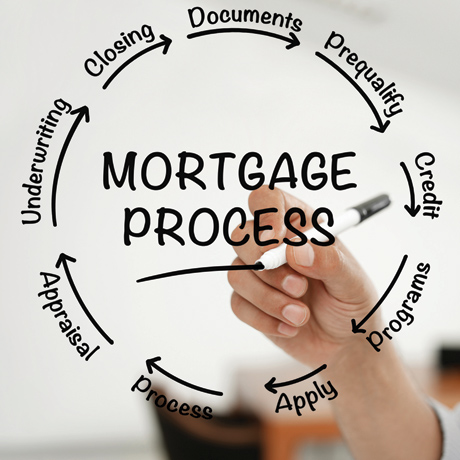 There are also USDA, or rural housing, loans that are 100% loans, meaning no upfront money for the borrower. USDA loans do have certain household income limits, and the property must be located in a designated rural area. Webb noted that USDA can also be paired with VA loans.
"Some people tend to write these off because they think 'Oh, I don't want to live that far out,' but there are places that still qualify that are in good local areas like Soddy-Daisy, north of Hunter Road in Ooltewah, Collegedale and Apison, just to name a few," Webb said.
Greg Demars, senior loan officer with Prime Lending, said there's also a 3%-down conventional loan product that many may not know about.
"I'm seeing that a lot of people think that 5% down — that's traditional on conventional loans — is the only thing out there, but it's not. This 3% can be a great option if they meet the qualifications," he said.
"You want to get all your options and work with your agent to determine what's best for the property."
Like local Realtors, area lenders are staying busier than ever and working around the clock to help their clients make the most of the opportunities in the Greater Chattanooga area.
"I've never seen the market like this," said Webb. "A lot of times it's like we're on call 24/7. If we've got someone we're working with and a house hits the listings at 6 p.m. on a Saturday, we've got to be ready to get things started and moving for them, because it won't be long before it's getting a contract. If I'm standing in line at Target and a buyer reaches out that they've found a house and they're trying to make an offer, I've got to get to a computer as fast as I can."
Demars echoed this, adding that it's often that name recognition on a pre-approval letter that gets someone the home.
"If you call Quicken or Rocket or one of the online lenders, you're going to get seven different people and seven different answers and opinions on your loan, without any real local knowledge," he said. "Local agents are looking for names they know and have worked with before and know their work and have knowledge of what's going on here and now. When they know the lender and trust that their loans close, it really helps you stand out."
He added that especially in Chattanooga's current market, buyers and sellers need local lenders and Realtors who know the specific programs in the area, along with local appraisers, to help them navigate each step.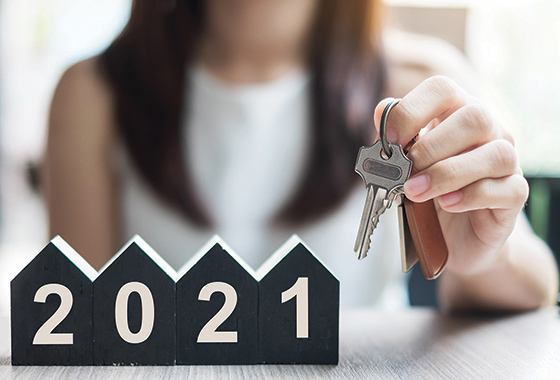 "If you get a pushback on a house that's needing adjustments for some reason due to the area of town that it's in, you'll have the intel to know that it's OK because it's due to being in that area," Demars explained. "An online national lender isn't necessarily going to look at that or be aware of it."
Relying on local expertise and experience is the best thing buyers can do in today's market, Demars stressed. From things like how to put together the best offer on paper to pre-approval letters or writing personal letters to create an emotional side to an offer, a local lender can guide you through everything that's needed, he said.
"Getting that expert preparation and knowledge of the deals and trying to figure out what your competition is, is going to make the difference," Demars said.